As you know I am currently taking part in DW Fitness Festive Fitness Challenge
I don't know what it is about this challenge but I am really enjoying it and taking it head on
Maybe it's the fortnightly tips we get to try something different or maybe it's the fact that I can write these posts and get feedback but I feel I am doing really well
I've lost 8.65% of my body weight so far!!
It's not just about the scales though
My clothes are so much looser, especially my trousers.  So much so that I am going to have to get new work trousers as they keep falling down!
People have also been commenting about how great I look and that they can tell I've lost weight
My stomach is definitely flatter but I still want to tone it up as I feel it's a bit wobbly still
I've really enjoyed trying different exercises too, it's easy to get caught up in the habit of doing the same thing all the time
Are you trying to lose weight for the festive season?  What have been your non scale successes?
My new exciting health, wellbeing & fitness linky with Laura's Lovely Blog & Life of My family & Me starts on Monday
It's called Me, Myself & I and will be a monthly linky
Grab the badge now & join us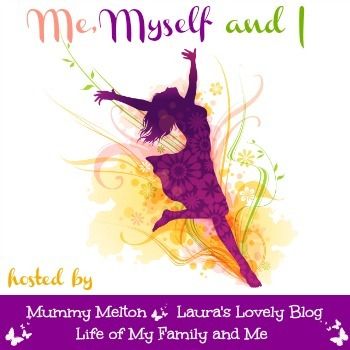 by